Connecting with parents, students, and our community by participating in outreach opportunities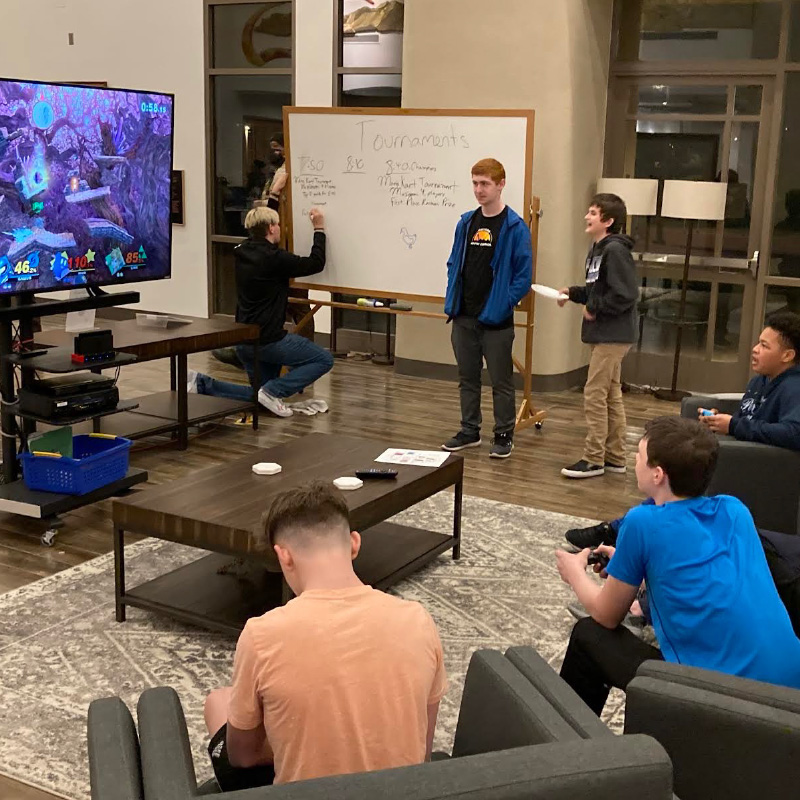 At various town-sponsored teen events, we deliver a learning experience to educate on the dangers of driving impaired, giving students strategies to prevent impaired driving and promotes sober driving.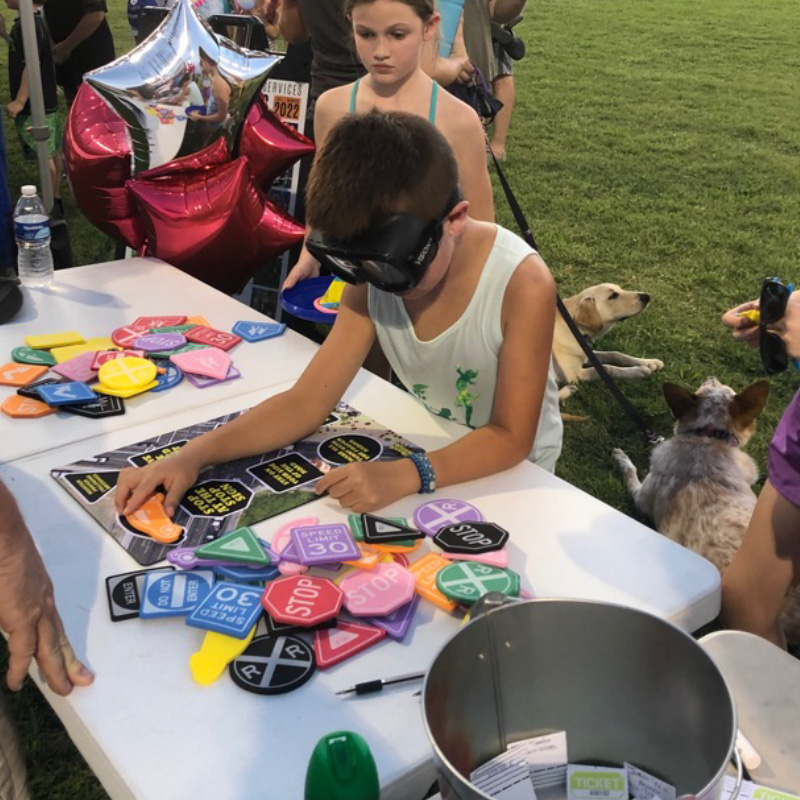 We are passionate participants in this annual event put on by the Town of Fountain Hills. We set up a "Drunk Goggle" game and handed out swag bags with valuable parent resources on topics like vaping, dealing with stress, and making good choices. We also raffle off several gift cards to local restaurants as a way to draw the community in to learn about our important mission.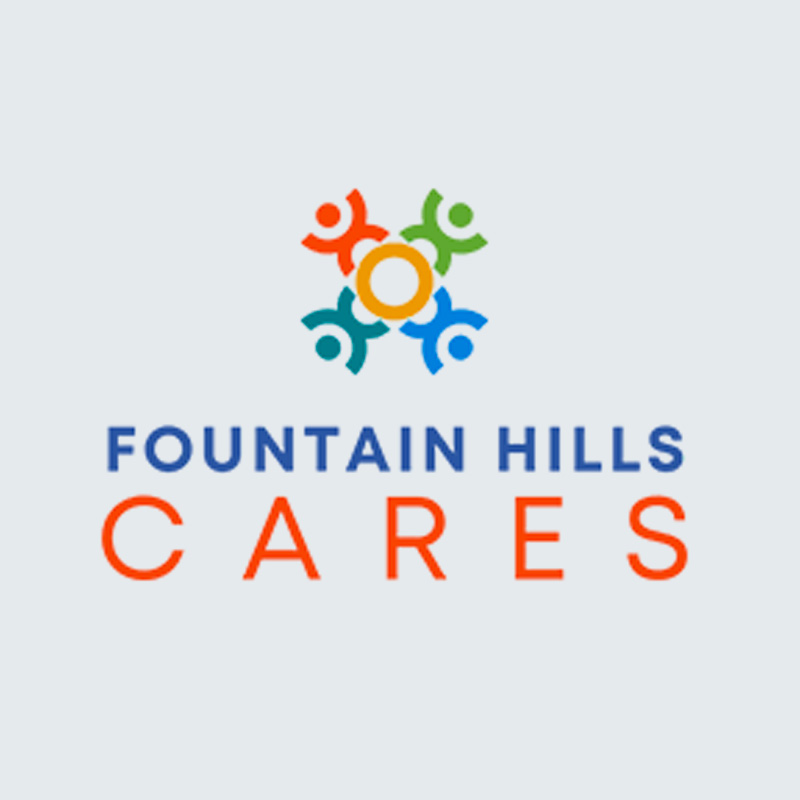 This is an ongoing series offered by the Town of Fountain Hills. We have provided speakers for this series and also hand out information on how to dispose of unwanted prescription drugs, resource guides and booklets regarding substance abuse prevention.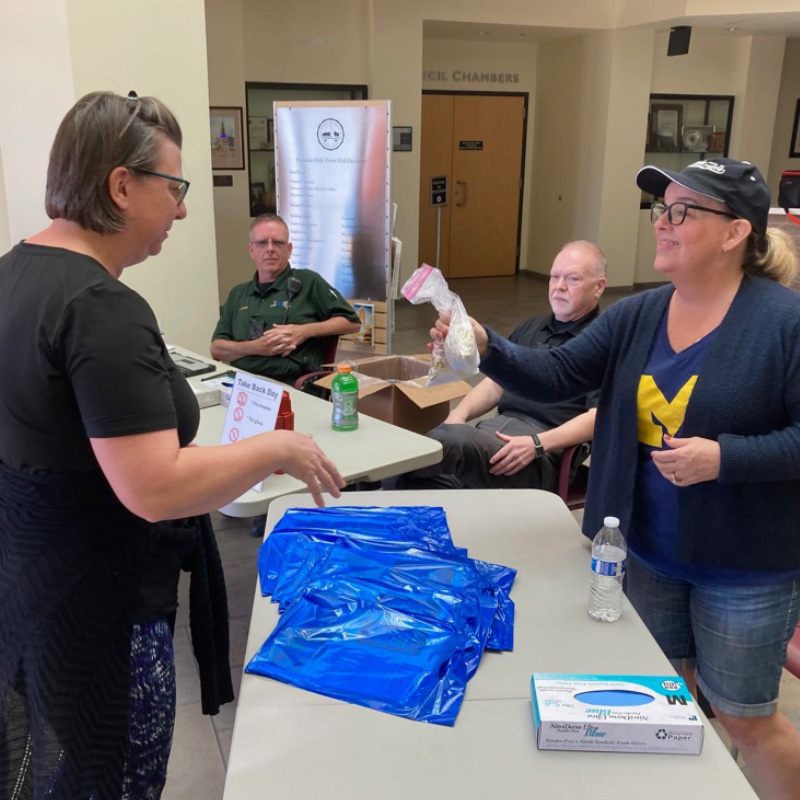 Prescription Drug Take Back
Twice a year, local law enforcement and the DEA team up to collect and dispose of prescription drugs to prevent abuse. We provide volunteers to assist at the table. There is also a green deposit box inside Town Hall next to the Sheriff's Office entry for people to leave prescription drugs at any time the building is open.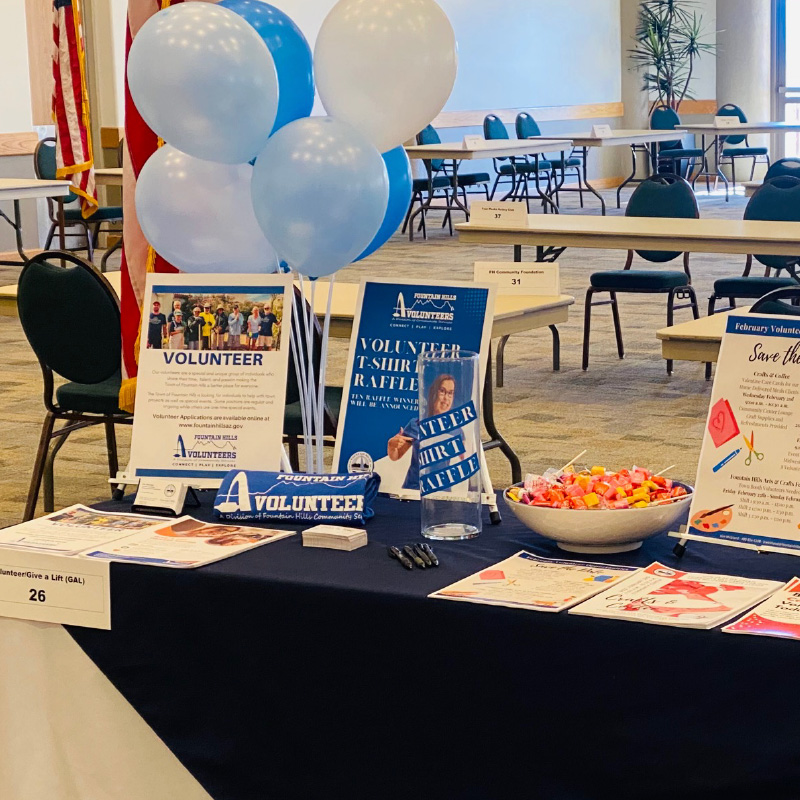 We participate in various expos at the Fountain Hills Community Center and events around town to connect with professionals and parents, seek volunteers for future opportunities, and distribute substance abuse prevention materials.